knowyourself is a storytelling session combined with community philosophy.
Storytelling
In a 2010 report to the Scottish Government, the Traditional Arts Working Group stated "The arts of tradition- songs, music, dance, story – live continuously. Every time they are re-animated they consolidate a link in a chain that snakes back centuries to the individuals and communities that made and shaped them".
Knowyourself is designed to strengthen the link between us and our stories. Almost all elements of our western consumer society treats things as disposable. Stories have been handed down from generation to generation to be shared and used not to be simply told and discarded.
"many traditional tales have a surface meaning (perhaps just a socially uplifting one) and a secondary, inner significance, which is rarely glimpsed consciously, but it nevertheless acts powerfully on our minds. Perhaps, above all, the tale fulfils the function not of escape but of hope. The suspending of ordinary constraints helps people to reclaim optimism and to fuel imagination with energy for the attainment of goals: whether moral or material" Idries Shah – World Tales
There are powerful forces at work within our stories C.G Jung noted "archetypes express themselves through myth and fairytale" (Four Archetypes 1953) and we can take this connection further through a community philosophy session.
---
Community Philosophy
During a knowyourself session we use a traditional story as a stimulus for a Community Philosophy session to indulge in the stories more fully. The process allows our brains to operate in a more holistic way with all that surrounds us.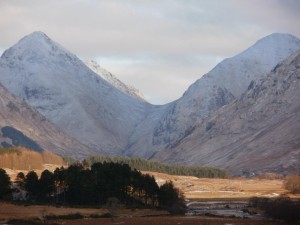 "Evidence exists that this learning is routinely transferred to other areas of life. Young people have reported 'thinking better' about the challenges they face at home, in school, in their friendships and in how they engage with the wider community.
Ultimately, Community Philosophy is not so much a mechanism that can deliver more fundamental transformation; instead it can be seen as a tool that can inform the action that needs to be taken on order to assist young people in becoming autonomous and learning agents of change in their own right" Community Philosophy: A transformational Youth Work Practice? – Graeme Tiffany
"Perhaps the most significant point of all is that Community Philosophy represents a break from a culture of pessimism about the capacity of communities. Such a culture almost inevitably has a problem orientation… In contrast, Community Philosophy is a distinctly respectful and pro-social social encounter…for all it represents something positive about possibility and human potential" – Graeme Tiffany – Community Philosophy – A project report – Joseph Rowntree Foundation 2009
---
Knowyourself allows participants to engage with stories to entertain as well as educate and enlighten their community.
 Outcomes?
Before committing a group to a knowyourself session the question may be asked " What will we get out of it? What are the outcomes?" Our answer is this :-
"The group will have an opportunity to exercise the "right" side of the mind; engage in democratic and thoughtful discussion as a group and, as a result, pay collective homage and respect to the stories of our ancestors and the natural environment that holds us. The "outcomes" will be unique to each individual and session." – Iain Waugh – knowyourself
" sometimes it's better to travel than to arrive" –
Robert M. Pirsig – Zen and the Art of Motorcycle Maintenance: An Inquiry into Values 1974