So here's us sharing our John Muir Award with a couple of stories. The first from Robyn
The acorn story
Tara and Robyn had collected dozens and dozens of acorns over the winter and stored them in various containers – the lucky ones were stored in the "farm in a tin" tin. We were very excited with almost all of them developing tiny root systems – Robyn and Iain set about planting them into little pots with local soil.  A dozen of them were given as individual presents in party bags after Robyn's third birthday party. The remaining planted acorns were placed outside  – the next morning we went out to see lots of little dents in the soil where acorns once slept – Robyn looked at daddy , daddy looked at Robyn  –
"what happened?" said daddy
"Acorns gone" said Robyn
"Who took them?" asked daddy, there was a pause ….. "squirrels, maybe " said Robyn, "or birds"
So we planted some more and stored some inside (with fairy protection)
and it worked –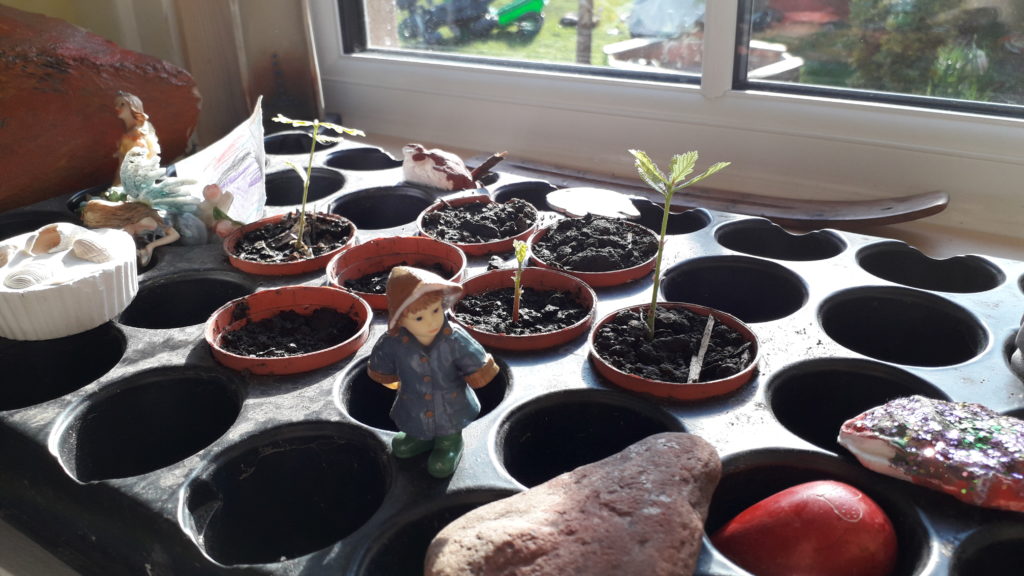 We have seven new trees growing from the woods –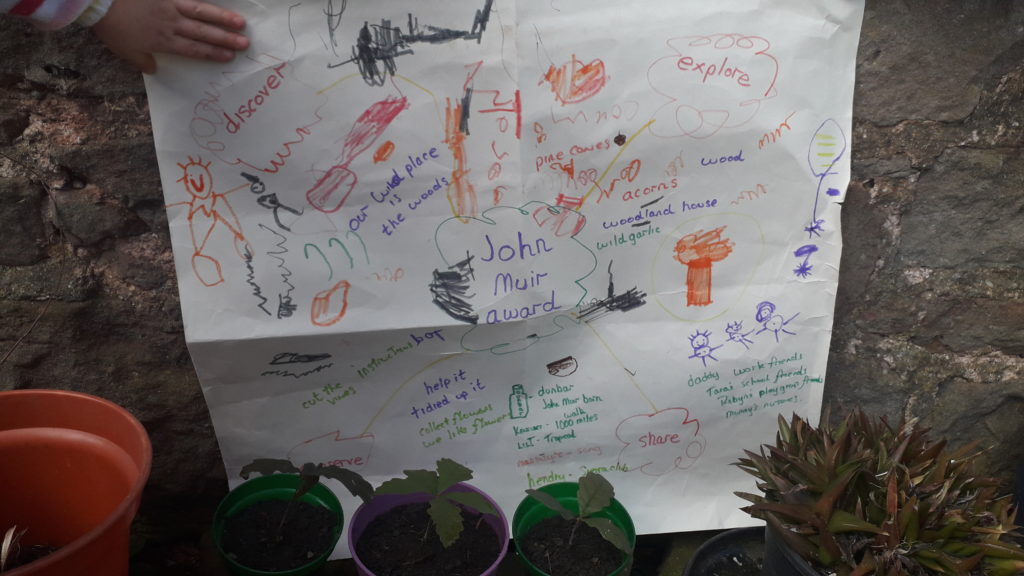 We talked about what we had discovered and who we should share it with – we made a mind map. it made us think that it started with the snowdrops and now they are gone, but, like John Muir – if we keep telling the stories – we remember them.
Here is Tara telling the story of how the snow got its colour.
We learnt that John Muir had a beard, and smoked a pipe when he was older – now he is dead.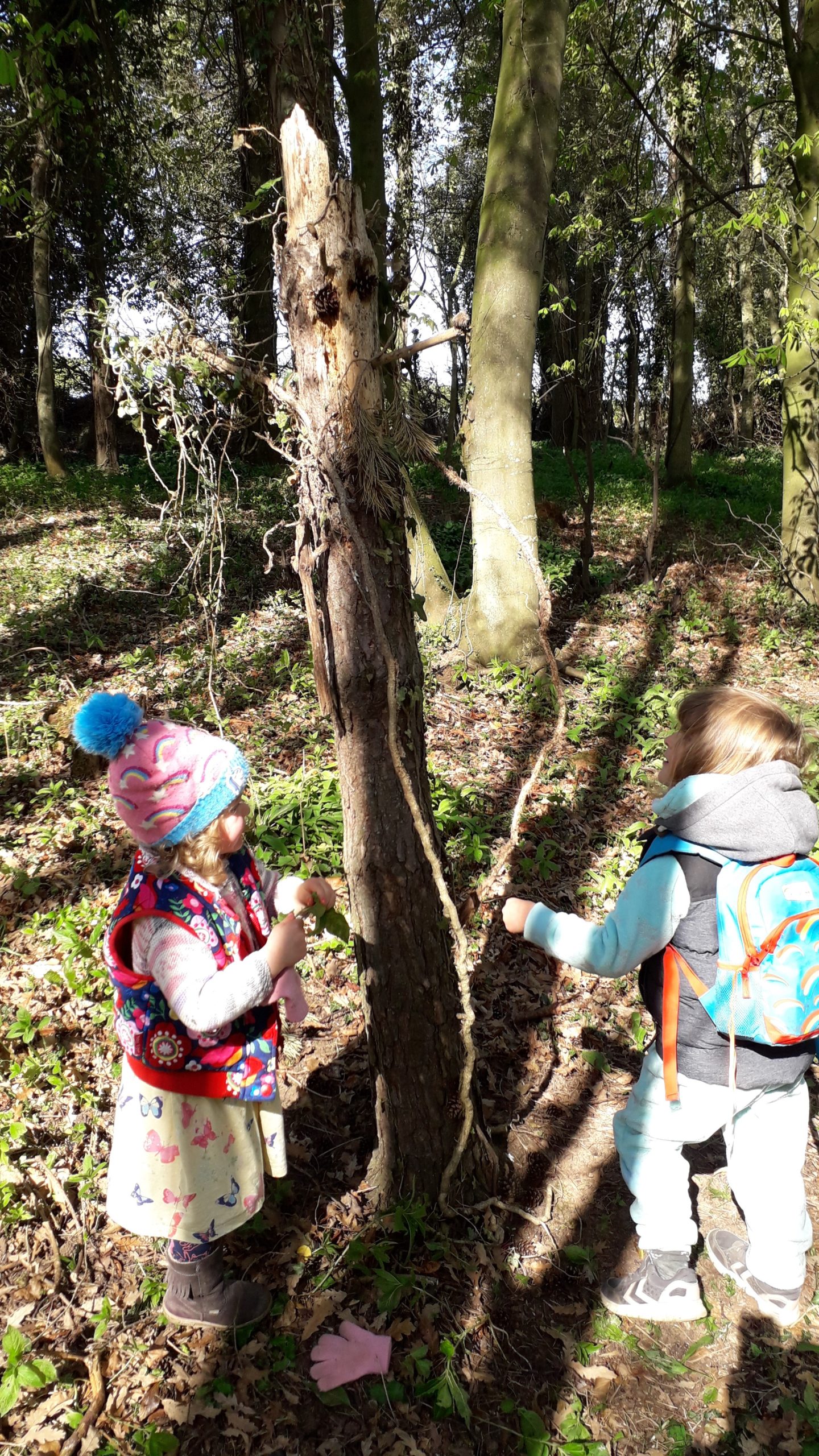 When we walked through the woods Tara said
"The trees are like a door"
Which reminded me of one of my favourite John Muir Quotes
Between every two pine trees there is a door leading to a new way of life.
Happy Birthday John Muir, peace n jam