So we started exploring the name  – "Biel" apparently means "shelter" although the source doesn't clarify from which language we assume Scots.
This was appropriate as the woods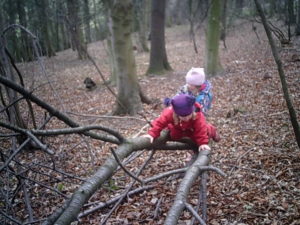 is our outdoor place to play which
is sheltered from the worst of the rain
and wind.
Tara decided she wanted to take her new camera to the woods and take photos of the emerging life including snowdrops and wild garlic.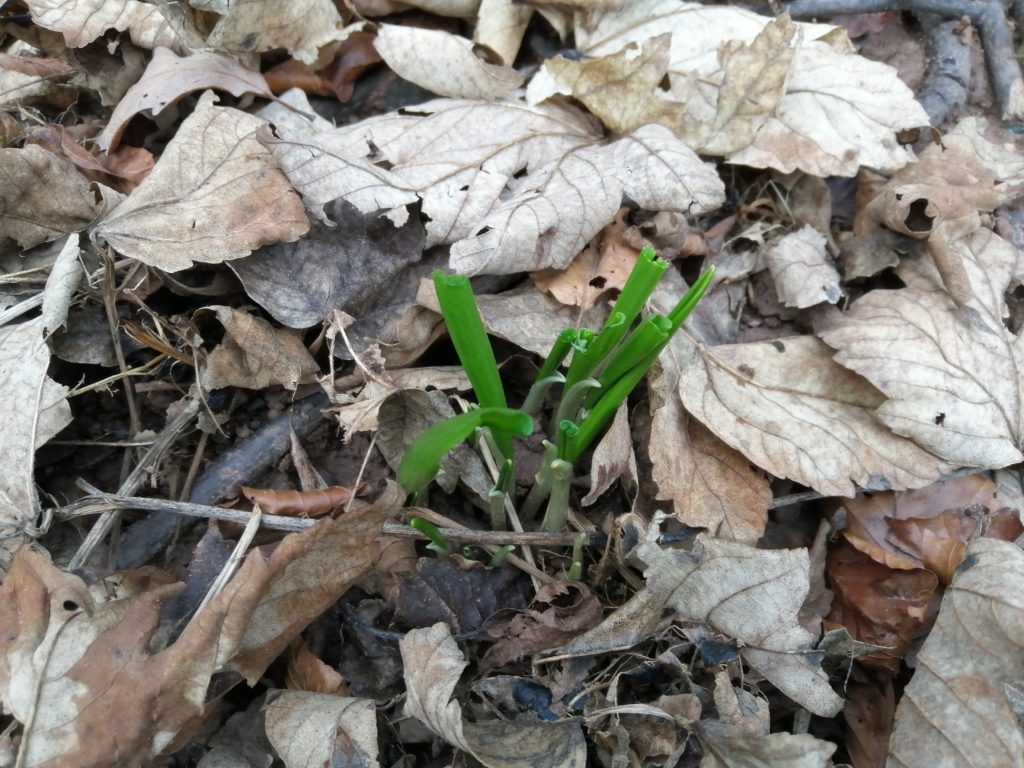 Heather was delighted to see the return of the wild garlic for seasonal foraging and cooking –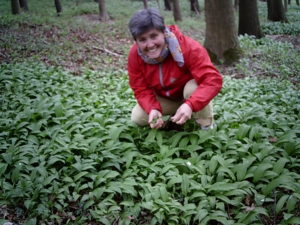 I foraged for wild garlic in my local woods. It has been growing steadily since January and is now in complete abundance. The white flowers have started to peek out which means it will be fading. The beauty of wild garlic is you can freeze it and use it whenever you need it.
This is a recipe for wild garlic pesto made with hazelnuts instead of pine nuts.
It works well with pasta.
100g wild garlic
50g grated parmesan
50g toasted hazelnuts
Olive oil
Lemon juice to taste
Salt and pepper
Step 1
Wash the wild garlic thoroughly and place in a food processor and blitz until well broken up
Step 2
Add your parmesan, hazelnuts and olive oil and blitz until well broken down.
Step 3
Add your lemon juice, salt and pepper to taste.
Step 4
Mix into your favourite pasta,  voila.
In case you do not have a food processor you could use a pestle and mortar.
Wild Garlic Butter
This butter is super delicious. I spread it on to a sourdough baguette and made garlic bread. Yummy
250g unsalted butter, softened
Flaky sea salt I used Maldon, to taste
50g Wild garlic leaves, finely chopped.
Mash the butter in a bowl either with a potato masher or a wooden spoon. I used the wooden spoon which was easier.
Once creamy and soft mix in you salt flakes only what you need. I like my butter salty, so I added a lot.
Then take your wild garlic and mix it in well.
Using a piece of baking parchment and roll and shape the butter into a log. Close off the baking parchment by twisting the ends.
Store in your freezer for up to 1 month cut off slices as required.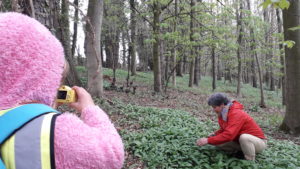 Like the Indians, we ought to know how to get the starch out of fern and saxifrage stalks, lily bulbs, pine bark, etc. Our education has been sadly neglected for many generations. Wild rice would be good. I noticed a leersia in wet meadow edges, but the seeds are small. Acorns are not ripe, nor pine nuts, nor filberts. The inner bark of pine or spruce might be tried. Drank tea until half intoxicated –  My First Summer in the Sierra – Chapter 3 – A Bread Famine – John Muir